Meet Dr. Steve
I should start by telling you that I absolutely love my profession. I've been practicing Chiropractic for over twenty-seven years now, and I can honestly say that it's more exciting today than the day I began! Why? I guess because I can get folks better faster now than when I was just beginning my practice; 27 years experience goes a long way!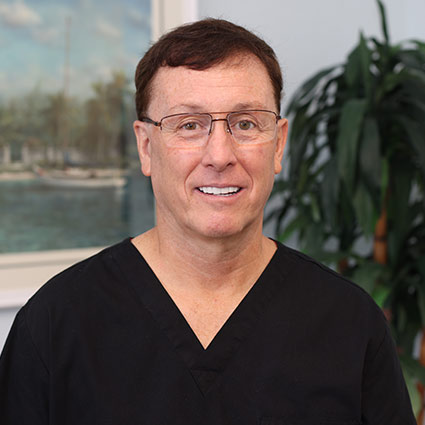 My Beliefs: I believe in using the latest technology to help people recover quickly. I have an extremely high success rate at my office, but if I'm unable to help you, (which is kind of rare), I'll personally help my patient explore other possibilities.
My Philosophy: As long as there is someone in pain, I'll be there to help them. I have been known to see patients on Christmas day….many times actually….over the years. Severe pain doesn't take a holiday!
My Success: is based on how many people's lives I change for the better.
My Experience: I've been eliminating pain for over twenty-seven years now, and still find it extremely rewarding. NEVER feels like work!
My Availability: I'm available seven days a week to help the injured—it's my way of giving back. Luckily, my wife is a very understanding woman!
My Mission: is to help as many people as I can in my lifetime, demonstrating compassion and integrity along the way.
My Introduction to Chiropractic
I became involved with Chiropractic Care through a sports injury I suffered in my later teenage years. I can remember the pain like it was yesterday. Through a fellow gym member, I was introduced to a Chiropractor, who restored my health in a little over two weeks. This felt like a true miracle to me, because I had been diagnosed with two herniated discs in my lower back. I could barely walk. Over the years, I had several sports-related injuries, but each time my Chiropractor, Dr. George was able to get me out of pain swiftly. One day while at Dr. George's office, I complimented him on his skills and the power of Chiropractic. His response was, "you enjoy Chiropractic so much, why don't you go back to school and become a Chiropractor?" I told George that I was thirty-one years old. He said, "It's never too late to pursue something you really love." George was right! I enrolled in Life Chiropractic University in Marietta, Georgia in 1991, and graduated in 1995. I've been practicing Chiropractic now for over twenty-seven years and I can say without hesitation that I'm enjoying an absolutely amazing career. I wouldn't trade it for anything. Becoming a Chiropractor was the best decision of my life!
…apologies to my wife!!!
Your Experience at Our Practice
What you will experience when you come to my Palm Beach Gardens Chiropractic Office is caring, down-to-earth, personal attention. I will be honest with you about your issue. I will guide you, but NEVER pressure you. You will always leave my office feeling like I went the extra mile for you.
One of my patients left me a beautiful testimonial some time ago. She said, "Going to Dr. Steve's office is like visiting an old friend." My hope is that each of you will have a similar opinion after visiting us.

Dr. Stephen G. Prefer | (561) 480-0678