Preferred Chiropractic Reviews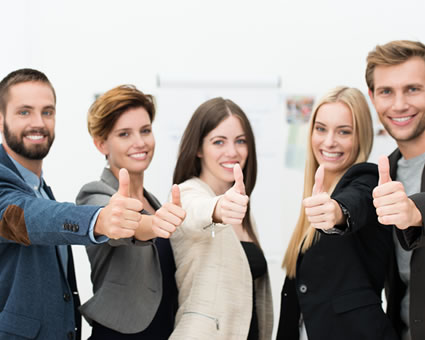 What Our Palm Beach Gardens Patients Are Saying…..
At Preferred Chiropractic we love when patients share their feedback and comments after Chiropractic Care. Please read our patient testimonials below to see what other people have achieved through their treatments with us.
Share your stories too! Click here to send us your feedback so that we can help to spread the word about the benefits of natural Chiropractic Care.
For more information or to schedule an appointment contact us today.


Highly Recommend
Outstanding first experience with a Chiropractor. Doctor very committed to practice and patients and truly wants to help people. Highly recommended to friends.
- Lisa R.
Low Back Injuries
Through his various Chiropractic techniques, Dr. Steve has helped me recover from low back injuries as well as manage other spinal issues to help keep me working. As I am a self-employed carpenter, he has been a huge asset to me. Dr. Steve has a passion for healing and is very effective at it. For busy people with scheduling issues like myself, he keeps very flexible hours as well. Thank you Doc!
- Mike A.
Back Pain
Great work Dr. Steve. I could barely dress myself due to the back pain, but in just one week, I'm 100% better. I really recommend Preferred Chiropractic. They get to the source of your problem and fast.
- Ahmed
Great chiropractor
Great chiropractor! I highly recommend them to anyone looking for quality!
- J.S.
Helped with Sinus/Migraine Headaches
I was completely surprised at how much better I felt after seeing this Chiropractor in Palm Beach Gardens, Dr. Steve for a very short time. I use to experience terrible sinus/migraine type headaches. Since my first treatment, I have not had one. I was also very impressed with the new state of art equipment he uses and the fact that he takes the time to explain in detail exactly what he is doing. I would and have highly recommended him to everyone.
- Doreen
Numbness between my hip and knee
Dr. Prefer is a very talented doctor. I have seen many Chiropractors in the past for a recurring problem that caused a numbness between my right hip and my right knee. A friend of mine referred me to Dr. Prefer whose adjustments have eliminated this problem. The last Chiropractor that I visited and who shall go nameless treated me on a Friday and on the following Monday the pain and numbness was back. It's now been over three months since meeting and being treated by Dr. Prefer and the pain and associated numbness is 100% gone. I highly recommend him to you.
- G.P.
Now my Chiropractor of Choice
I was always a little leery of Chiropractors until I witnessed Dr. Steve help my friend who was in a lot of pain. He was suffering from the effects of a pinched nerve, and couldn't even turn his neck.
After taking x-rays, the doctor was able to uncover the source of my friend's pain. Dr. Steve then educated him on the various treatment options that were available and what to expect along the way. A few days later, my friend was feeling so much better. Witnessing this quick turnaround lead me to try Chiropractic myself. I had some occasional dizziness that I was concerned about. I opted to also have X-rays taken. They revealed that the first bone in my neck was mis-aligned. Dr. Steve informed me that this first bone in our neck….(the ATLAS) is responsible for sight and balance. After a couple of weeks, the dizziness was 100% gone. Dr. Steve is now my Chiropractor of choice. He treats my entire family – wife, son and mother.
This doctor takes a soft approach – he diagnoses, discusses the results and necessary treatments with his patients and listens. I will always recommend Dr. Steve Prefer."
- Gary
Thumb Pain
I have been a patient of Preferred Chiropractic for about a week now. During this time, I have experienced a total reduction in pain that I had been feeling in my right thumb for weeks. Dr. Steve has explained to me that my thumb pain is actually coming from a problem in my neck. Since being treated for only a week so far, my thumb is 85% – 90% better and it seems to keep getting better with each treatment. Doc says we should be finished in a few more days.
I would recommend this office because the doctor is very professional, gentle, and he truly cares for his patients.
- Karla
Back Pain and Headaches
I would like to seriously recommend this kind doctor to anyone who is in pain. He is a very caring person and I feel very comfortable in his office, it's so peaceful there. I am particularly impressed with his knowledge and Chiropractic skills. He has not only helped me with back pain but also with headaches and sinus problems too. I tell everyone about him, and now I've told you. You'll be feeling awesome soon!
- Lisa
Chronic Neck Spasms and low back pain
I recently started treating with Dr. Steve in search of relief from chronic neck spasms and low back pain. I must admit, I was a skeptic at first, but he has definitely totally changed my mind. He is very knowledgeable. He definitely takes pride in his work and spends a lot of time explaining what he is doing. The treatments have definitely helped me and I would absolutely recommend him.
- Steve M.

Preferred Chiropractic Reviews | (561) 480-0678